The Aurora Skating Club has been teaching skating in Aurora for

65

years!
HEALTH ADVISORY
As you may be aware, there are reports regarding the corona virus in Ontario. We are following closely information relayed by regional and provincial public health authorities, as well as the York Region school boards for any precautionary measures.The health and safety of everyone is a priority to the Aurora Skating Club. If your child has any symptoms of cough, cold, fever or flu, please STAY HOME until your doctor says your child is well enough to resume his/her schedule as normal. If you have recently returned from an affected area or been in contact with any friends or relatives visiting from affected areas, please STAY HOME and contact your family doctor or the York Region Public health department.
For more information about precautions to take to protect yourself and frequently asked questions, please click on the following link to York Region Public Health york.ca/coronavirus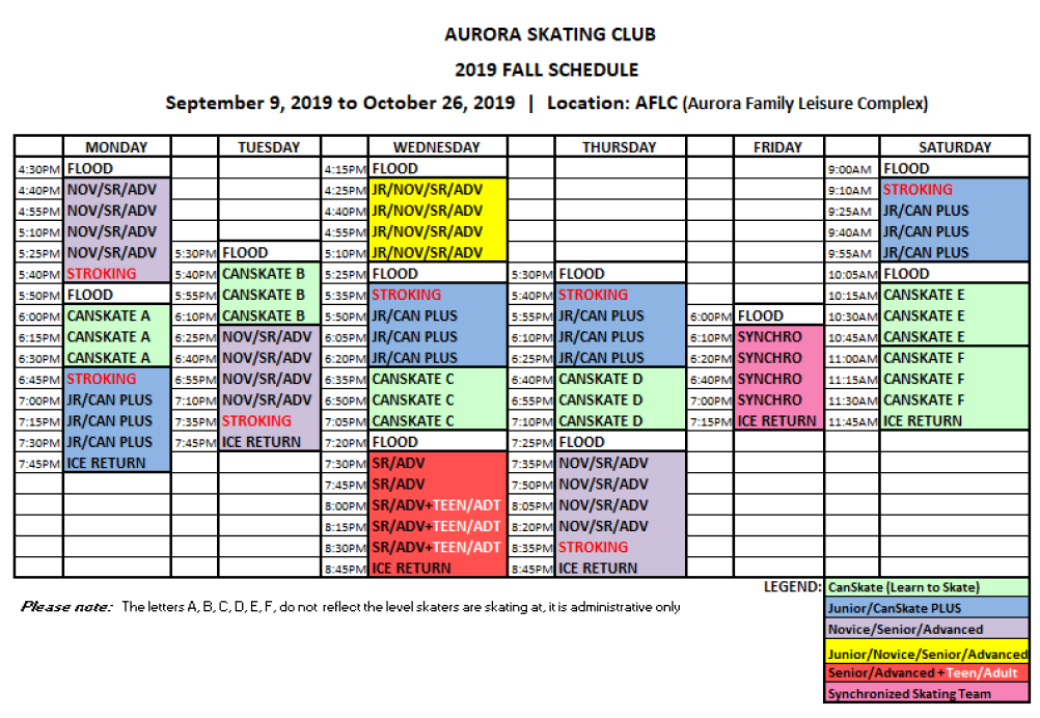 Main Content Page Title
This is a single page layout with no area for a sub-menu. You can enter in all the content you would like including adding images and links to files you may want to upload.
Click on the Edit icon (looks like a pencil) on the top right of this area to replace this this content with your own information.